lets start.
im shinny16xD (the guildleader). my real names Iana and im from Brazil (thats why my englishs bad

). im from coral and im 11

.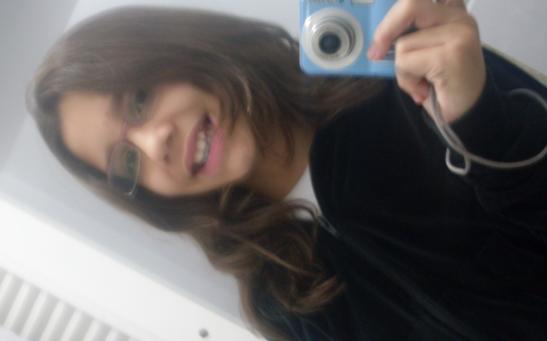 i have 2 lovely dogs (shih-tzus), they r called Lilo and Twix.
me and ma dad play top for 3 years, but we were n00bs until de last year.
i have 3 cousins playing top: AnaBanana12 (shes on our guild), Reznicekss (hell join us in the future) and kikareznicek (maybe she join us too

)
i already was a myth, a nix, a storm raider and a fol member.
well i HATE history and geography and im not a math fan xD but im good at math. im really amazing at portuguese (my lang), i write amazing texts hehe.
my after-school activities: i have tennis classes every tuesday and thursday, wednesday i do handball practice and sometimes i play dodgeball w/ my friends (im rly scary at dodgeball and hadball hoho).
ahh i forgot sumthing. i like to draw and edit images/photos too, heres one of my drawings:
Spoiler:
and some edited images (signatures):
Spoiler:
and u? tell us who r ya =)
Last edited by Shinny on Sun Mar 28, 2010 2:53 pm; edited 4 times in total
_________________
Do
not
laught
at
me
.
Coral
4Ever
Hey its me iBruno xD. My name is bruno(pretty obvious huh xD)im from Sunset isle and im 15(and im also from Brazil)
I play Top since skull isle was created (almost 3 years ago i guess ._.)but i dont play for all those 3 years non-stop, i just came back from a 4 months break, and in the overall i probably didnt play 8 months from those 3 years...
Im a former Lumi so i kinda sympathize with them and i dont like mafia very much but nothing against them.
I like to go out with my friends on weekends to play soccer at the beach(as i live in an island i can go to the beach everyday if i want to xD)
I like english, history,geography and i HATE I REALLY HATE CHEMISTRY,PHYSICS AND MATHEMATICS(GEOMETRY INCLUDED)...sry bout that its cuz i rly hate those things...
Well i think thats what i had to say about me if u wanna know something else feel free to ask me xP

BrunoLovesVanilla




Posts

: 6


Join date

: 2010-03-27


Age

: 25


Location

: São Luis - Brazil





Similar topics
---
Permissions in this forum:
You
cannot
reply to topics in this forum